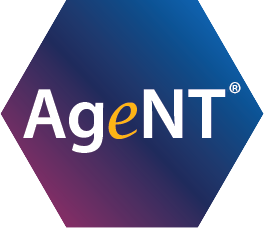 AgeNT-VC102
AgeNT™ VC102 is a solvent-based Carbon Nanotube transparent conductive ink designed for screen printing on a wide range of plastic films.
VC102 balances value, printing consistency, simplicity of patterning and environmental stability.
Specially formulated from CHASM's patented V2V™ ink vehicle and industry leading single wall CNTs, VC102 delivers printable, flexible transparent conductors with superior environmental robustness and optical performance than commercial alternatives such as PEDOT.
VC102 is well-suited for cost-effective transparent circuit production at high volumes for touch buttons and sensors used in many applications including appliances, automotive interiors, and industrial controls. Developed in direct response to repeated feedback from printed electronics manufacturers, VC102 balances value, printing consistency, simplicity of patterning and environmental stability.
VC102 is well suited to high volume transparent FPC applications. Suitable for harsh environment applications, VC102 successfully completed 1,000 hours of environmental testing at 65°C / 85% RH, exhibited minimal variation in resistance while transparency, haze and color remained very stable.
Product Structure
VC102 has three main components:
Best-in-class CNTs produced at CHASM
Acrylic binder to promote adhesion
Proprietary V2V™ (viscous-to-vapor) Ink Vehicle
Product Benefits
Typical optoelectronic values: 800 – 1,000 ohm/sq at 85% VLT
Neutral color – does not impart clue color cast to transparent circuits
Low temperature drying (110°C)
Screen printable on a variety of flexible substrates
Low processing cost (< 3 min residence time)
Excellent adhesion to various substrates
Solvent base, containing no surfactants
CHASM VC Series Inks are designed for screen-printing. The CNT ink starts off viscous, shear thins during the printing operation to flow through the screen mesh and then quickly rebuilds its viscosity to avoid ink bleed enabling 100μm lines/spaces.
LEVERAGE THE TECHNOLOGY PLATFORM THAT MAKES IT ALL POSSIBLE.
Is your team looking to solve the impossible? Maybe CHASM can help. Find out if Nanotube Hybrids are right for your application: