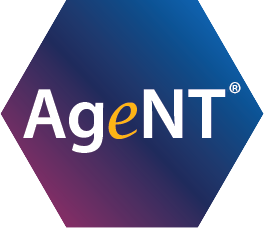 AgeNT-1
AgeNT™-1 is ideal for creating transparent and flexible antennas: DAS, IoT, NFC and others. Available in 2 versions enabling the careful balance of performance and transparency.

Antennas without the design boundaries!
With very low sheet resistance, AgeNT-1 is the optimal formulation when current carrying capacity is the critical design factor. AgeNT-1 is based on a metal mesh (MM) substrate within CHASM's carbon nanotube (CNT) hybrid based printed electronics platform covering a range of formulations that balance transparency and conductivity for a wide range of applications. AgeNT-1 enables engineers or product designers to innovate transparent DAS, IoT, or NFC antennas that unobtrusively disappear into architectural elements like overhead lights, windows, or glazed artwork, putting more antennas closer to points of use to increase signal strength and data speeds.
AgeNT-1 is available in 2 versions enabling the careful balance of performance and transparency.
Applications
Transparent RF Antennas
Transparent EMI/RF Shielding
Transparent Heaters
Transparent Electrodes for Lighting
CHASM creates novel transparent conductive films (TCFs) by printing carbon nanotubes (CNTs) on top of silver nanowire (AgNW) or copper metal mesh (MM) substrates. The resulting AgeNT™ nanotube hybrid TCFs are more robust than AgNW or MM alone and more conductive than CNTs alone. Since CNTs are one of the strongest materials known, they provide considerable mechanical reinforcement for the more fragile AgNW and MM structures. The CNTs also provide electrical redundancy and enable excellent connectivity to the surface of the TCF, while providing environmental protection for the underlying AgNW and MM layers.
AgeNT™ enables the best flexible printed electronics you'll never see.
LEVERAGE THE TECHNOLOGY PLATFORM THAT MAKES IT ALL POSSIBLE.
Is your team looking to solve the impossible? Maybe CHASM can help. Find out if Nanotube Hybrids are right for your application: